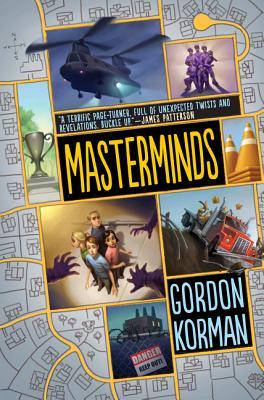 The town of Serenity is a lot like Mary Poppins–"practically perfect in every way." There's no crime, no poverty, no conflict of any kind. Every backyard has a pool, and no one really wants for anything. Sure, it's kind of boring sometimes, but that's to be expected in a town of only thirty kids. Serenity is almost completely closed off from the rest of the world, and most of the residents like it that way.
Most of them.
One day, Eli Frieden and his best friend Randy decide to do a little exploring outside of city limits. They don't make it far before Eli is doubled over with some weird illness and rushed back to town. When Eli wakes up, he learns that Randy is leaving Serenity to live with his grandparents. Eli doesn't really know what's going on, but he's sure that Randy isn't telling him everything…and he's right.
Eli begins to do a little digging, and he discovers that Randy wasn't sent to live with his grandparents. But if that's true, where did his best friend go? Why the big secret? What exactly is happening in this small, seemingly perfect town?
Eli enlists the help of a few friends in his quest for answers, and they begin to uncover the horrible truth about their town. Nothing is what it seems in Serenity, not even their own families. What does all this mean for Eli and friends? And what is the town's strange connection to some of the most vicious criminals in the country?
Can a bunch of kids find out what's going on, escape the lies surrounding them, and find help in the world outside of Serenity? Discover the truth for yourself when you read Masterminds by Gordon Korman!