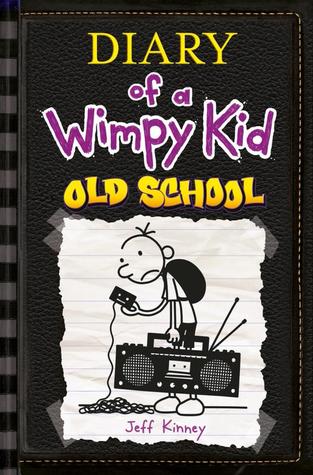 In Jeff Kinney's latest installment in the Diary of a Wimpy Kid series, Greg Heffley is wondering if life was really better in the old days. He always hears his parents and his grandfather talking about the "good old days," but he doesn't see what's so good about them. No decent electronics, little privacy…and no baby wipes. It all sounds pretty awful to Greg.
This year, Greg is getting a little taste of the "good old days." For one thing, his grandfather has moved in. This causes a bit of a shuffle in the Heffley house, which means Greg now shares a room with his little brother. There's also some added stress because Greg's dad realizes just how much his kids don't know how to do themselves. This leads to even more changes, like Greg taking more responsibility for himself…and older brother Rodrick getting a job.
Greg's mom is also getting into the whole "old school" thing. She's organizing a city-wide weekend with no electronics. This means no TV, phones, gaming systems…nothing. She wants neighbors to get outside and reconnect with each other. Greg isn't nearly as enthused as his mother. This can only end badly for him.
And finally, there's the big field trip his class is taking. One whole week roughing it at Hardscrabble Farms. Greg learns fairly quickly that he's just not cut out for doing things the "old school" way. He's a kid that enjoys his modern conveniences…and he's not the only one.
Join Greg as he attempts to try things the old-fashioned way…and realizes that, though people in the past may have been tougher, being a wimpy kid in the present isn't exactly a walk in the park.