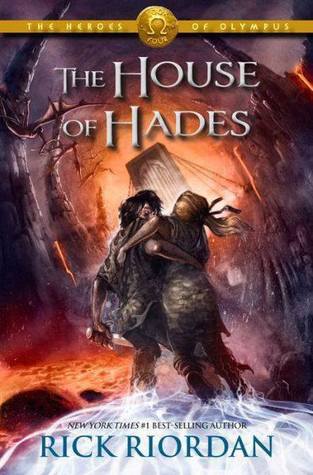 The House of Hades is the fourth book in Rick Riordan's Heroes of Olympus series. You need to read the entire Percy Jackson & the Olympians series and the first three books in the Heroes of Olympus series before continuing with book four.
When last we saw our beloved demigods, Percy and Annabeth had plunged into the depths of Tartarus, and the remaining members of the quest were on their way to Greece in an attempt to stop Gaea from rising. Now, Percy and Annabeth are facing unspeakable horrors in an effort to close the Doors of Death from the abyss, and Leo, Hazel, Frank, Jason, Piper, Nico, and Coach Hedge are traveling through the ancient lands and trying to close the Doors from the mortal world.
Both groups are facing terrors that they couldn't have anticipated, but there is hope. Help comes to them in some unexpected forms, and every member of this quest will find inner strength that makes them more powerful than they could have ever realized. But are they strong enough to perform the daunting task in front of them? What new obstacles will they face along the way? And can they find a way to complete their missions while keeping Greek and Roman demigods from destroying each other?
Everything will come to a head at the House of Hades. Who will be victorious? What comes next? I'll leave that for you to discover…